Blueberry Cobbler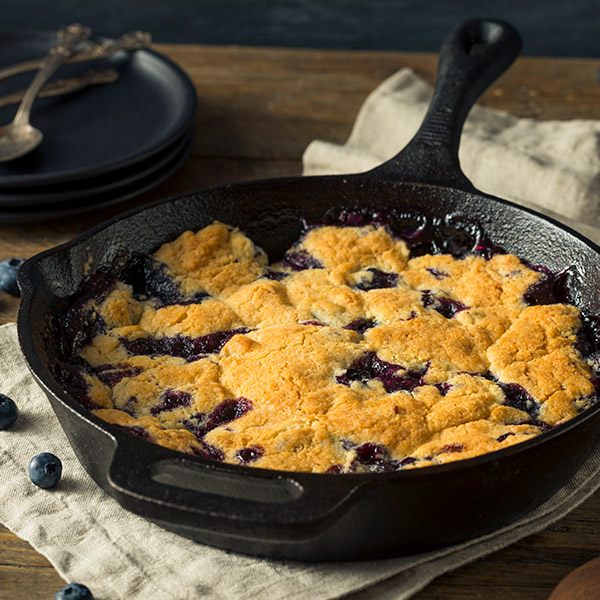 Prep-time 15 min Cook-time 35-40 min Serves 7-8
This cobbler is perfect for any time of the year. It pairs well with whipped cream or vanilla ice cream.
Ingredients
3 cups of Central West Blueberries
1/2 cup white sugar
1/3 cup of orange juice
2/3 cup of all-purpose flour
1/4 tsp baking powder
1 pinch of salt
1 egg
1/2 tsp vanilla extract
Directions
Preheat the oven to 375 degrees. In an 8 inch baking dish, mix blueberries, 3tbs white sugar, and orange juice. Set it aside. In a new bowl mix flour, baking powder, and salt. Take a medium sized bowl, cream butter, ½ cup sugar until light and fluffy. Beat in the egg and vanilla extract. Gradually add flour mixture and stir until all the ingredients are combined. Drop the batter over the blueberry mixture. Try to cover as much of the filling as possible. Bake for 35-40 minutes until topping is golden brown and flling is bubbling.