Raspberry Crumb Bars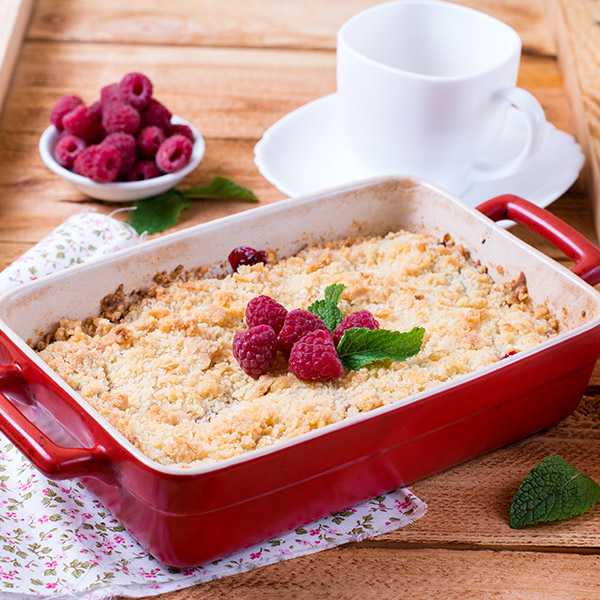 Prep-time 15 min Cook-time 35-45 min Serves 7-8
These raspberry crumb bars made with fresh Central West raspberries have a buttery crust.
Ingredients
3 cups all-purpose flour
1-1/2 cups sugar divided
1tsp baking powder
1/4 tsp salt
1/4 tsp cinnamon
1cup shortening
2 large eggs
1tsp almond extract
1 tbs cornstarch
4 cups of Central West raspberries
Directions
Preheat the oven to 375. In a large bowl, combine the flour, 1 cup sugar, baking powder, salt and cinnamon. Cut in shortening until mixture resembles coarse crumbs. Stir in eggs and almond extract. Press two-thirds of the mixture into a greased 13x9 inch baking dish. In a new bowl, combine cornstarch and remaining sugar; add raspberries and gently toss. Spoon over crust and sprinkle with remaining crumb mixture. Bake for 35-45 minutes or until bubbly and golden brown.