Raspberry Smoothie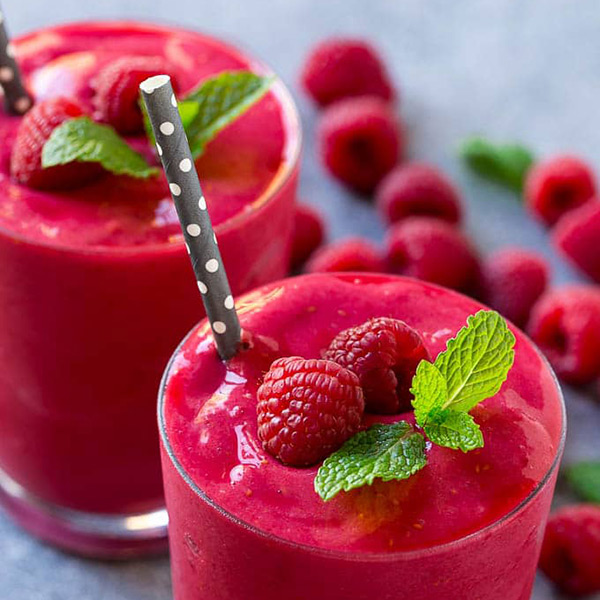 Prep-time 5 minutes Cook-time 1 minute Serves 2
This raspberry smoothie recipe is full of berries, banana and Greek yogurt, all blended up into smooth and creamy perfection!
Ingredients
1 1/2 cups apple juice
1 banana
1 1/2 cups frozen raspberries
3/4 cup vanilla Greek yogurt
1 tablespoon honey
fresh raspberries and mint sprigs for garnish optional
Directions
Place the apple juice, banana, raspberries, yogurt and honey into a blender.
Blend until smooth.
Pour into 2 glasses and serve, topped with raspberries and mint sprigs if desired.