Spinach Strawberry Salad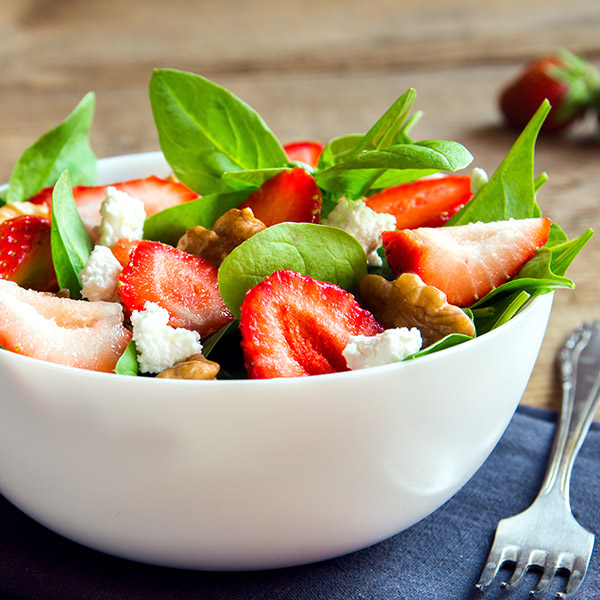 Prep-time 5 min Cook-time N/A Serves 3-4
A perfect spring and summer salad with balsamic dressing, walnuts, and goat cheese.
Ingredients
3/4 cup of walnuts
10oz fresh baby spinach
1lb of Central West strawberries
1/4 cup goat cheese
(optional) grilled chicken
Directions
Place the spinach in a large serving bowl . Add the strawberries, goat cheese, walnuts and chicken if desired. Add balsamic dressing and toss.