Strawberry Basil Mojito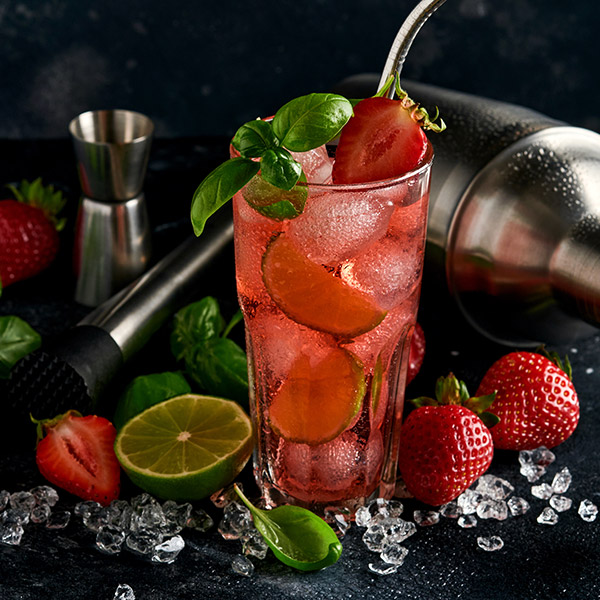 Prep-time 5 min Cook-time N/A Serves 1
A blend of strawberries and basil muddled with a light rum.
Ingredients
2oz light or silver rum
1oz lime juice
1oz simple syrup
2 strawberries
3 basil leaves
1 for garnish
Directions
In a cocktail glass, muddle strawberries with basil, lime juice and simple syrup. Dd rum. Top with crushed ice and stir well. Garnish with basil and a strawberry slice.